As AMD officially prepares to launch its Radeon 7000 graphics cards on November 3, anticipation is already unusually high for them. Yes, in an era when Team Green usually manages to steal all the thunder, this time around I think it would be fair to say that given the somewhat enticing MSRPs confirmed by Nvidia for its initial release of 40XX GPUs, people are now hoping that AMD might step in to save the day for people looking for a new graphics solution on a budget!
So what about these reference designs from AMD? Well, following a report via Videocardz, Twitter user 'TechNetium' has released a number of amazing rendered images showing us what the Radeon 7900XT could look like!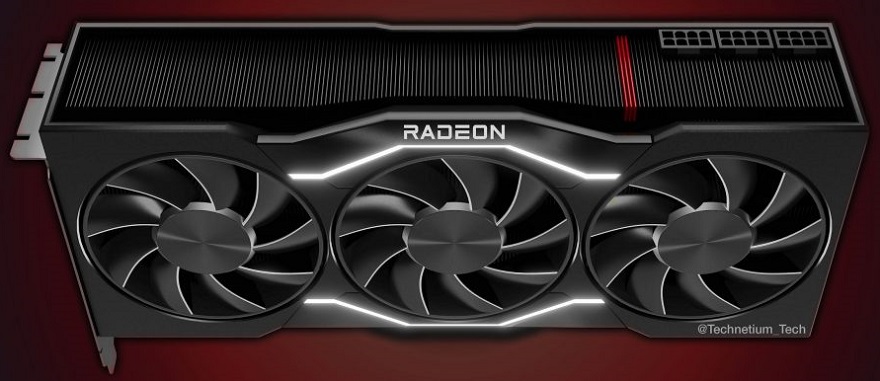 AMD Radeon RX 7900XT Fan Render!
We should start by noting that these images are in no way confirmed or endorsed by AMD. This is simply a graphical representation based on what the Radeon 7000 reference design might look like given all known information and leaks that have surfaced online thus far. Also, while it seems likely to point to their flagship 7900XT, the final design revealed by AMD may be quite different.
Assuming these are accurate, however, while it looks like the reference design will mostly retain the overall aesthetic seen from the Radeon 6000 series, there are a number of new additions, including a new stripe. lighting around the central fan and a notably thicker pattern. It might, in fact, represent the biggest GPU AMD has ever made (and you might recall that their ill-fated Radeon VII was a bit of a fat mom).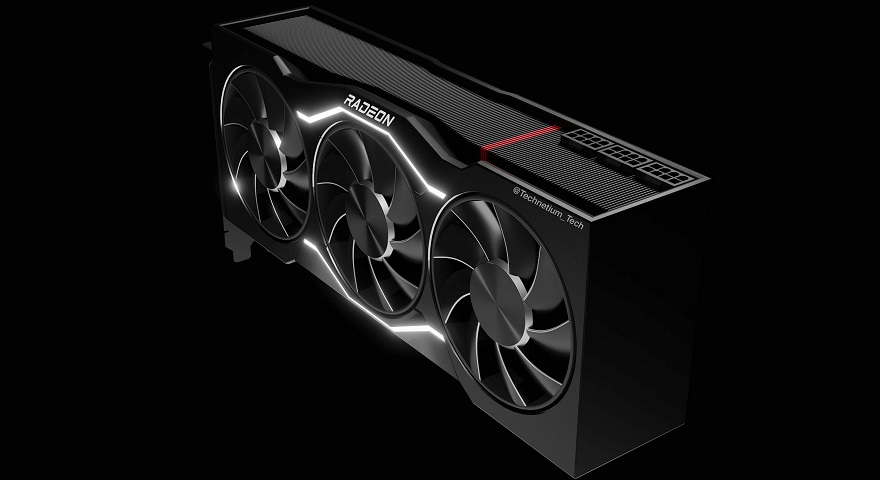 What's particularly interesting, however, is that the renders seem to indicate that AMD not make the transition to the PCIe Gen5 power connection standard. This design will use the standard 8-pin connection instead (although three of them, as pictured above).
Overall though, if this is what the Radeon 7900XT will look like, I have no complaints. I always thought their Radeon 6000 reference design was a look and with these tweaks, and even despite its seemingly round physique, I think it's an improvement!
What do you think though? – Let us know in the comments!